【Event Information】 Okaya Art Festival MIX2023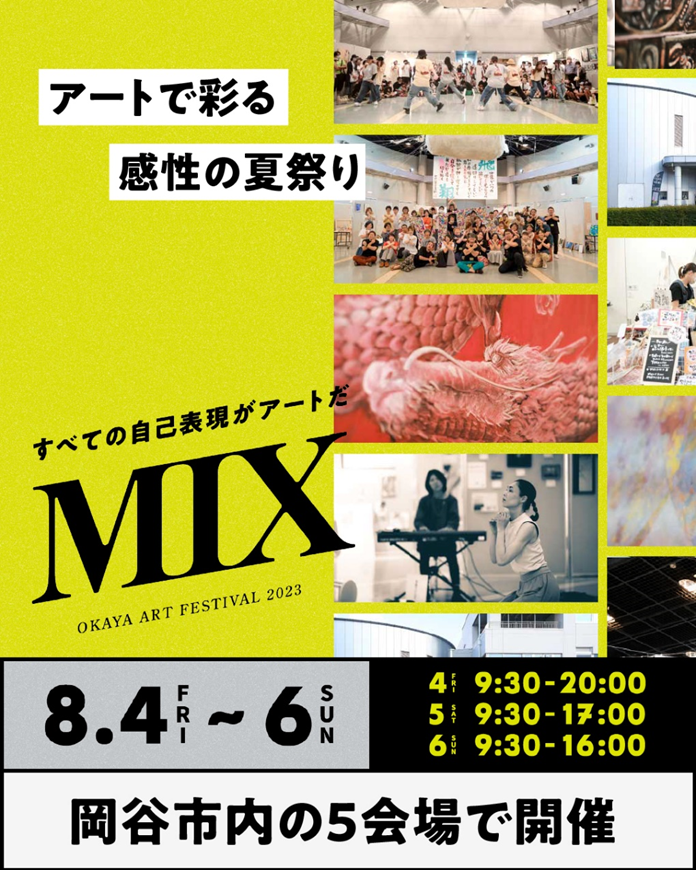 This year's art festival will be held from Friday, August 4 ~ Sunday, August 6.
Over 62 groups and 200 artists will take part across all 3 days. 
The festival will host artwork exhibitions, performances, workshops, and much more.
Entry is FREE! Please come out and experience all the Art Festival has to offer!
The festival will be spread out across 5 locations: Techno Plaza Okaya, the Okaya Museum of Art and Archeology, Okaya Silk Fact, fab space hana_re, and Lakehood Okaya.
For more information about this year's Art Festival, please use the link below↓